Those of us who've ever received a dream from God know that it can often be overwhelming. God wants to challenge us in our faith when He presents us with a dream, wanting us to break free of the constraints in our minds and hearts, and to believe Him for great things—miracles, wonders, and breakthroughs. If a vision from God seems impossible by human standards, then you can rest assured that it's a call for us to rise up in faith, because "With men this is impossible, but with God all things are possible." (Matthew 19:26).
The Lord has shown us that the next step in our journey at Home of Jesus the King Church is to move out in faith and to look for a bigger church facility, enabling us to exponentially increase the impact we're making in preaching the Gospel and aiding the poor of Nazareth and the north of Israel, in preparation for the harvest that is coming.
A change such as this entails a tremendous amount of effort, resources, challenges…and even spiritual persecution and obstacles. However, God's grace has always been sufficient and it has pushed us through many challenging moments, while His provision was always faithfully and supernaturally supplied.
We have been led to a potential building that could serve as a secure and peaceful location for believers to attend church services, have fellowship, pray, worship and be equipped for the work of God. This building could also serve as a training center for the equipping of leaders, conducting of discipleship programs, family courses, seminars and conferences, and a center of worship unto God in the hometown of our Lord Jesus.
The property itself comprises 650 square meters, which includes a two-story building and a garden. Adjacent to the building is a large parking area that provides space for about 60 cars. The structure of the building also allows for vertically expanding the building and adding another floor in the future, to become the Home of Jesus the King Watchmen Tower.
The ground floor of the building will consist of the main church auditorium, a church office, with the outside area functioning as a coffee garden. The 1st floor will host our kids ministry and Sunday School lessons, along with our media office. The 2nd floor will be converted into a hostel to receive missionary groups, international visitors and church teams, as well as visiting preachers. It's already fully equipped with single and double bedrooms and bathrooms to accommodate visitors. The rooftop has an amazing view of Haifa, Mount Tabor, and the Galilee, and once we're able to add a third floor, it will serve as our Watchmen's Tower to intercede and pray for the nations.
This is a God-given dream, and I'll admit that it's a big dream, but we serve a big God. The total amount for this property will cost us 2.15 million US dollars, and we're trusting God for this miraculous provision. In the meantime I would ask that you please stand with us in prayer for the windows of Heaven to be opened, and for God to provide the right channels of provision. Also please pray for wisdom and discernment as we take this huge step on our journey as Home of Jesus the King Church.
Unless the LORD builds the house, They labor in vain who build it
Psalm 127:1
We have moved ahead in faith and have established a Home of Jesus the King building fund, in which every donation towards our building will be allocated specifically for this purpose. If you would like to donate towards our building fund in raising up the Watchmen Tower of Home of Jesus the King Church in Nazareth, please prayerfully consider becoming a monthly partner or giving a once-off gift towards this crucial project.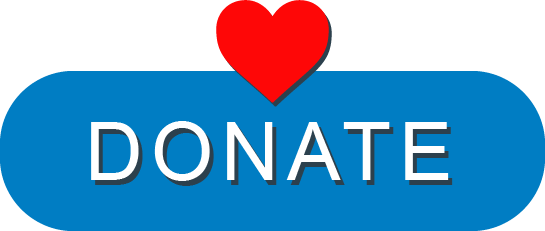 Please email me at rev.saleem@homejtk.org to specify that your donation should be allocated towards our building fund.
Thanks and blessings!
Pastor Saleem